Die Lage am Abend des 23. sah schon von vornherein recht vielversprechend aus, mit einer ESTOFEX level 1 Vorhersage für unser Gebiet. Auch ich gab für milk-stormchasers.de einen Convective Forecast aus - siehe unten.
The situation on the evenin of the 23rd looked quite promising early on already, with an ESTOFEX level 1 forecast for our region. I also published a convective forecast to milk-stormchasers.de in the morning - see below.





Die lifted index und CAPE Werte am Abend bestätigten die Vorhersagen noch weiter.
The liften index and CAPE values in the evening further confirmed the forecasts.





Einige Stunden lang konnte ich nur ab und zu entferntes Wetterleuchten nach Westen ausmachen, sah aber auf dem Radar dass sich aus süden ein schönes Bowecho heranbewegte.
For several hours I could only see distant lightning in the west, but saw a nice bow echo approaching from the south on the radar.





Doch als uns das Bowecho erreicht ging es alles Schlag auf Schlag - die Blitzrate erhöhte sich, es gab Sturmböen bis knapp unter 100km/h (96km/h in Dahlem) und sehr viel Regen. Ein Video wird noch folgen.
But when the bow echo reached us, everything happened very quickly - the lightning rate increased, there were storm gusts near 100km/h (96km/h in Dahlem) and a lot of rain. A video will be uploaded later.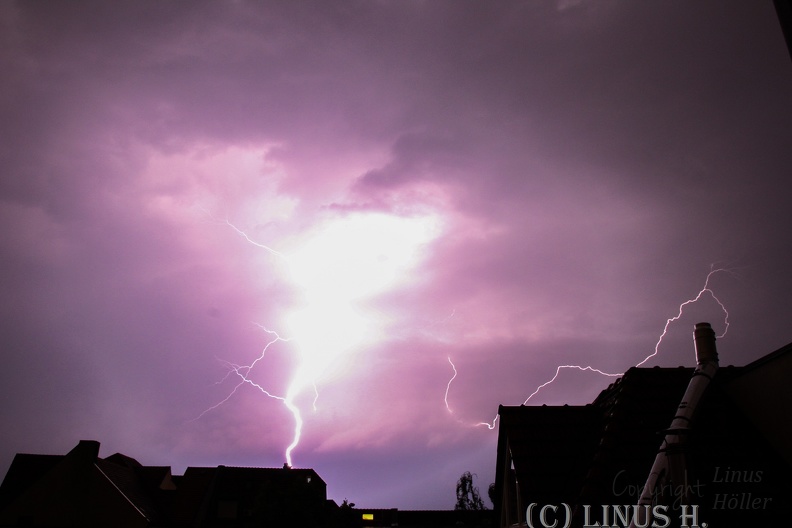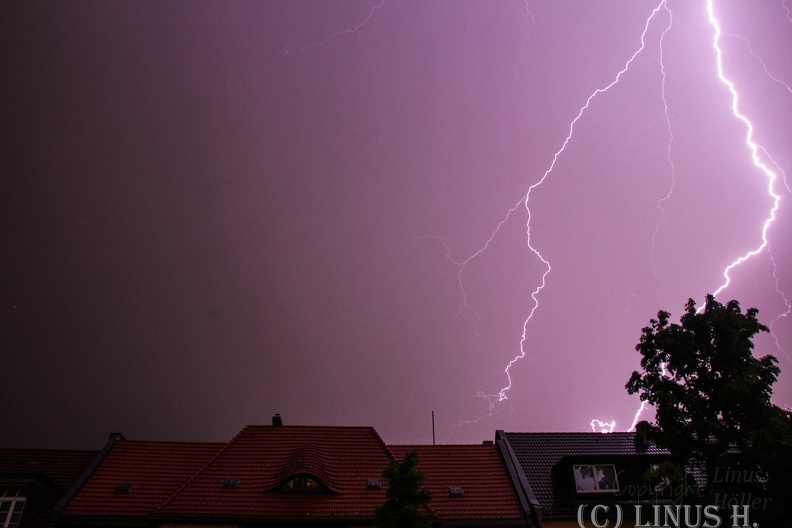 Ich hoffe, der Berich gefällt!
I hope you like the report!
Linus